About
Welcome to St John's
Through words and actions, we share Christ's message with each other and the community.
---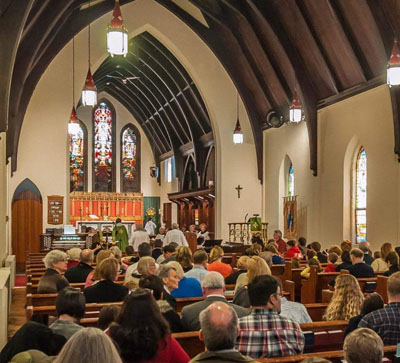 St. John's Episcopal Church is a warm, welcoming faith community of about 100 households who strive to share God's love with each other and the larger community through a variety of programs.
We have two services each week, one tailored to those who prefer a traditional rite, another for families and music enthusiasts who want to experience our talented choir's Choral Eucharist.
Our facility is wheelchair-accessible and service animals are welcome during services.
Letter from the Rector:
Welcome to St. John's Church. We are a parish in the Diocese of New York of The Episcopal Church and a member of the worldwide Anglican Communion. We are a welcoming and diverse community of young and old, black and white, gay and straight, conservative and liberal, long-time members and new families.
We prize connection and fellowship and invite all those on the spiritual journey to join us as we seek to be our best selves, and to connect our faith with our lives and our community.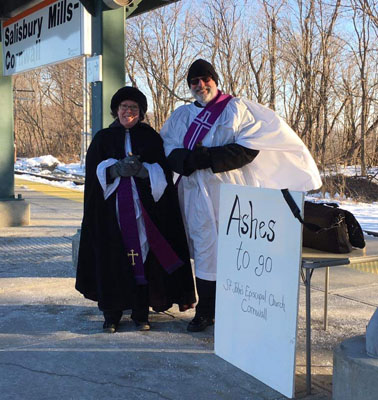 Our worship is in the Episcopal tradition and taken from The Book of Common Prayer. We study the Holy Scriptures and sing our praises from the Hymnal 1982. Ours is a theology of grace as we seek to live into our identities as beloved children of God and share God's love with each other and the community. We believe that everyone is worthy of dignity and belonging, and that everyone is on a spiritual journey of some kind.
We invite you to join us on a journey of learning more about the One who made us, of being transformed by the One who loves us, and of walking daily with the One who lives in us and is for us. May God bless you wherever you are in your journey.
- Mother Suzanne and Deacon David